Indian Dance Lessons by the Best Choreographers in Brisbane & Suburbs
India is a country of dance and music. It has been so for thousands of years. Thus, if you want to be an exponent in Indian dance, it's a sea of culture you are planning to plunge in. Indian dance comes in a variety of forms. The dance forms, the steps, the movements thereof, and the associated music depend upon the region the dance form has originated from. For instance, the North Indian dances and music are absolutely different from their West Indian counterparts. Again, dances that have originated from South India and the associated music are totally different from the dance and music forms of Eastern India. And then there are those Bollywood dance numbers that are totally different in movement and form, from the traditional Indian dances.
So you see, it's practically a cultural ocean to deal with and it's not possible to know every Indian dance form in one lifetime. Thus, you need to specialise in one particular form and for that you need to enroll in a school that offers consolidated dance classes. For instance, if you are in and around Brisbane, looking to master Bhangra or the Bollywood dance, the best name you should turn to, is Rich Virsa. We are home to some of the very best experts and choreographers, who would come up with some impeccable Indian dance lessons in and around Brisbane.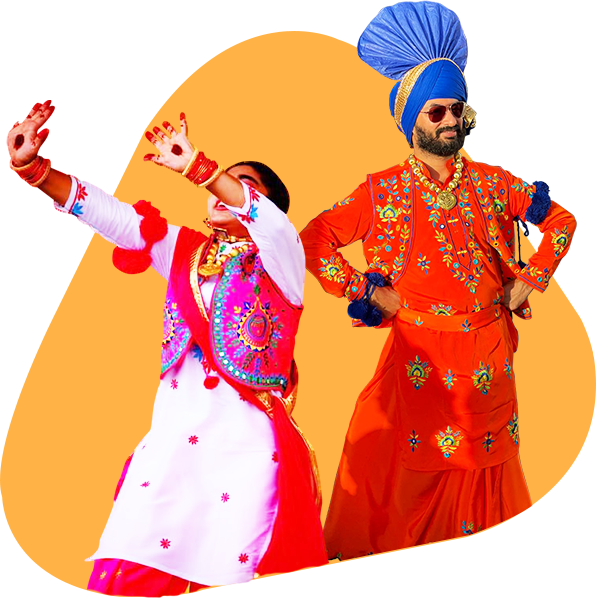 What makes our Indian Dance Classes in Brisbane & Suburbs Unique?
In us, you will find some of the best experts of every dance form and style that you might vouch for, to meet your choice. So be it dances from the popular Bollywood films or Bhangra, the traditional dance form from the North Indian State of Punjab, we have the very best experts. Indeed, we would offer the best Indian choreography dance in Mango Hills and other suburbs in Brisbane.
We also offer customised dance classes to ensure you can take lessons at times that will suit your daily routine. Besides offering those Indian Dance classes in and around Brisbane, we also arrange for workshops. This has gone a long way to popularise Indian dances not only amongst the Indian domiciles residing in the region but the Australians as well.
Call us to know further details and to book an appointment.