Premier Bhangra and Dance Training School in Brisbane & Suburbs
We at Rich Virsa Dance & Bhangra Academy are proud to offer a wide range of bhangra and traditional Punjabi dance classes in Brisbane and the suburbs. We have some of the most professional and experienced faculties, who would offer intense and highly effective bhangra and other Punjabi folk dance training. Indeed, our wide range of classes makes us a much vetted and the best Bhangra dance academy in Brisbane & suburbs. We are indeed, the one-stop solution to those who are willing to learn and uphold Punjabi Folk Dance abroad, in its most traditional and purest form!
At our Bhangra and Dance Academy in Zillmere as in other Brisbane suburbs, we have been upholding our mission and vision to bring Bhangra more accessible and acceptable to not only the Indians staying in and around Brisbane, but the native Australians as well. Our Bhangra Dance School near Zillmere and elsewhere in and around Brisbane are home to some of the most promising skilled professionals who are best in the business when it comes to offering Bhangra dance training in Brisbane and suburbs. Since the very start of our odyssey, we have been setting up academies in various suburbs of Brisbane, in our zeal to expand our service and promote the cultural tradition of Punjab in Queensland! Apart from setting up academies, we also come up with workshops that have trained students and helped them in achieving multiple award-winning performances.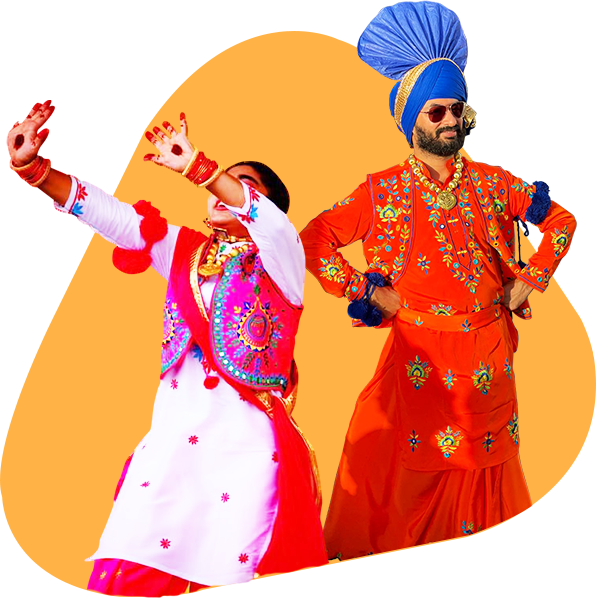 Why does our Bhangra and Dance Academy Near Mango Hills Make a Difference?
At Rich Virsa Dance & Bhangra Academy, we offer a wide gamut of services, apart from mere Bhangra training classes. The services we offer range from personalised choreography to our very own workshops that help in team building, prior to rehearsing and preparing trainees for a performance. Besides, our Bhangra training classes in and around Brisbane can be customised to meet your unique needs and creative acumen and that makes us different from the others. Indeed, at our Bhangra and dance academy Near Mango Hills and elsewhere in Brisbane, creativity and innovative approach have always been our USP.
CALL US NOW, to let us know about your ideas and to be a Bhangra exponent in and around Brisbane!